I am struggling a little. When I use bome with ableton 10 lite it reds out the mackie setting on pacer pedal. Switch off bome and everything works fine.
The pacer pedal seems like an albatross with ableton. I know I am probably pressing a wrong button but any suggestions.
below is image if that helps.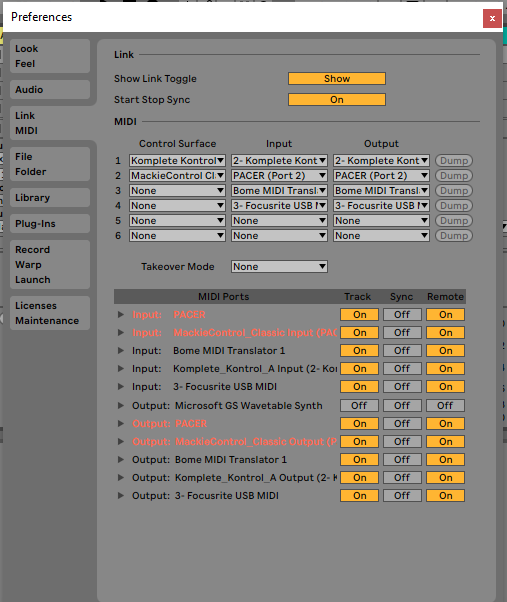 Paul gD