I have a button on my Yamaha YPG-235 that when pressed, sends out 20 MIDI messages all at the same time. Here is a picture of what it spits out when I press the button.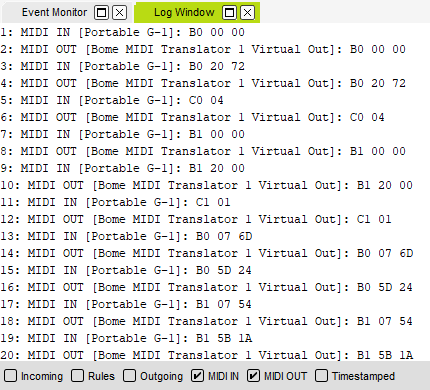 I'm not sure if this is just an internal way to make something happen with the keyboard, but for the sake of using it on my computer, I need it to only receive 1 input and 1 output.
Is there any way to inhibit any of the incoming/outgoing signals so that this doesn't happen? Or would it be easier to just translate each one individually to "ghost" Inputs/Outputs until I'm left with just the ones I need?