OK, I've run some tests myself. Taking the calculations from my previous post, the VST seems to send at 12545 bytes/s → 12.3KB/s.
In MT Pro, I've set up a MIDI route from BMT virtual 1 to BMT virtual 1: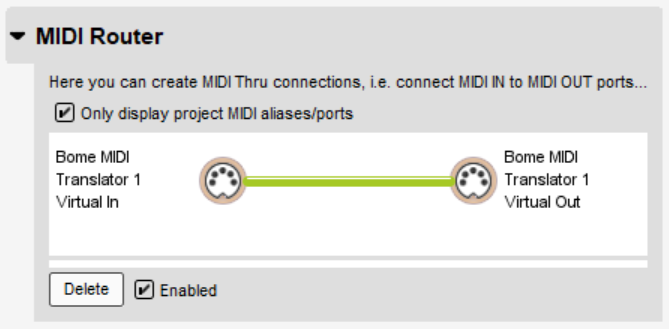 Then I configured Send SX to send and receive from MIDI Translator 1 port and to send at a rate of 12.85KB/s: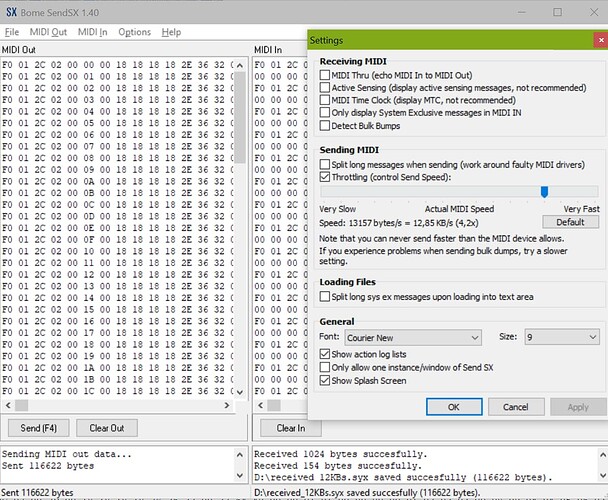 As you can see in the screenshot, no bytes were dropped. All 99 messages have been received correctly.
Note that MT Pro splits Sys Ex messages in chunks of 1024 bytes, so each preset of 1178 bytes is split into one 1024 chunk and a following 154 byte chunk. I've saved the received file, which shows us that it has the same size. The Log Window was enabled in MT Pro and it showed all 99 messages in approx. 9 seconds – as expected.
Also other rates are not a problem: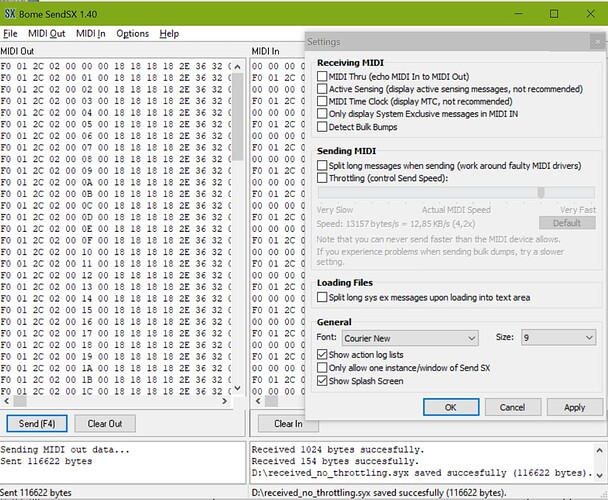 or MIDI-DIN speed: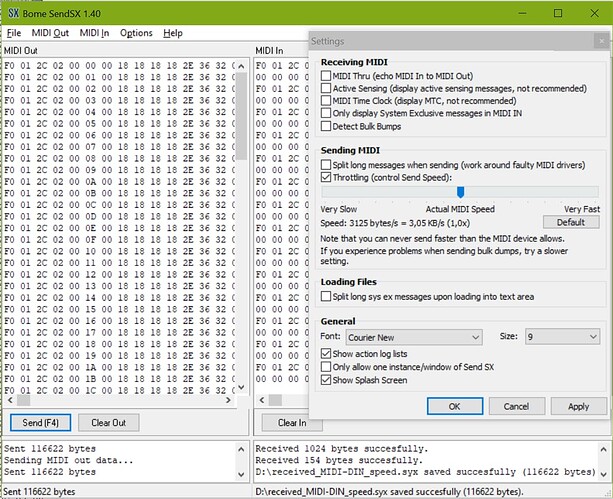 I'm not sure why Steve C experienced data loss. Maybe you relied on the reported received bulk dump size? That's not an accurate number, it may not have counted the first Sys Ex message or so. I've deactivated bulk dump detection entirely to minimize potential sources of error.
Saving the MIDI INPUT from the file menu will tell you the actual size.
Also, Steve C has used LoopMIDI for sending MIDI, which introduces yet another unknown to the equation.
I hope all this makes sense! I'm very keen on finding out where the data loss actually happens.