Hi Steve and forum friends,
i am trying to achieve this using a RME ARC, that is connected and activated inside the audio driver totalmix to be used as a remote. there I have good but limited options, so I want to leave one button unassigned in totalmix and use BMT to map it outside of totalmix.
the ARC is quite special with its midi messages, it generally permanently sends CC messages, I guess for permanent communication with Totalmix, where it is directly activated in the menu, and not separately setup as midi controller.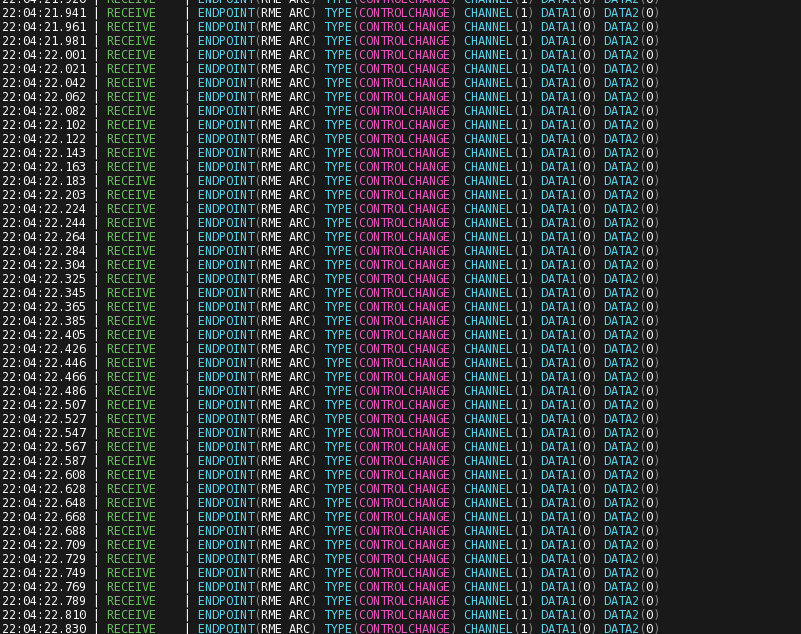 Now when press the button, the CC Channel 9 Messages come through, plus they repeat 3-5 times. When trying out the tutorial above the target function (toggle mute inside a audio software) was toggeled 1-3 times per button-press, seems a bit random, and if the permanent CC message flood is masking the delivery of the button press. Maybe the Problem is only the repeating command.

do you have an idea how to maybe filter out the command repeats? should I filter out the CC channel 1 messages inside BMT?
cheers from berlin, henrik