Hi, I'm a brand new Bome user and this can just be the holy grail to solve my issues… I'm this close to purchase a Pro licence and vouch for it everywhere with my fellow DJs / Musicians.
Now… the (small issue)…
I'm currently using an out of date (but very robust and still rocking my setup) a midi controller by DENON DN-HC1000S to control Rekordbox

While it was not working directly, I managed to get most of the needed functions working. I have one single issue which I hope you would help me clarify.
Everytime I choose a function, I'm forced to change channel, or it gets picked up as an already in use signal (button) despite being different. I'm using the the "Capture Midi" feature to pick up the in-signal… to send it out as a message as well… (seems that Denon units only sends half of the value and that's why Recordbox ignores it" but other than that… I made it work exactly like I wanted…
I've attached both configs for you to see.
Eg.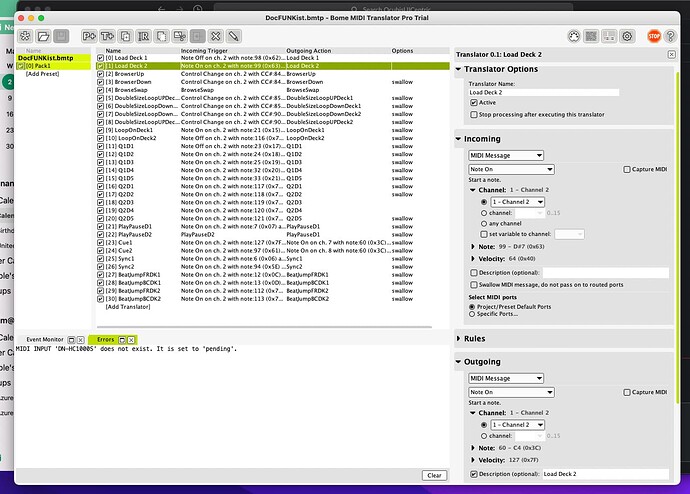 Configs.
DocFUNKist.bmtp (11.2 KB)
Please advise.
R