For instance, have 3 input controllers all sending data via BMT 1?
If possible, what would this look like?
You can do this with the MT Pro MIDI router as shown below: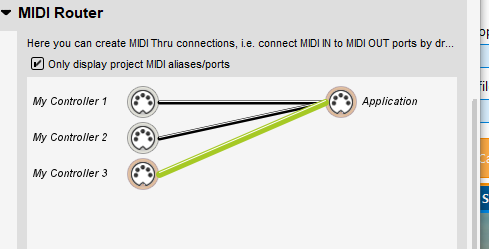 I gave the ports aliases as follows: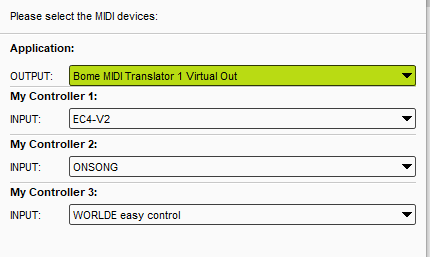 Keep in mind that the application will not know which controller the original message is coming from unless each of your controllers are using unique MIDI messages (i.e. on a different MIDI channel).
Steve Caldwell
Bome Customer Care
---
Also available for paid consulting services: bome@sniz.biz