Hi,
I'm trying to explore your translator program, thanks for the trial.
It seems to have installed OK but although it can see my Behringer BCF2000
it says all the ports are closed or in use by another program.
I have no other Midi programs running.
I am hoping to use translator to interface my BCF2000 with Premiere Pro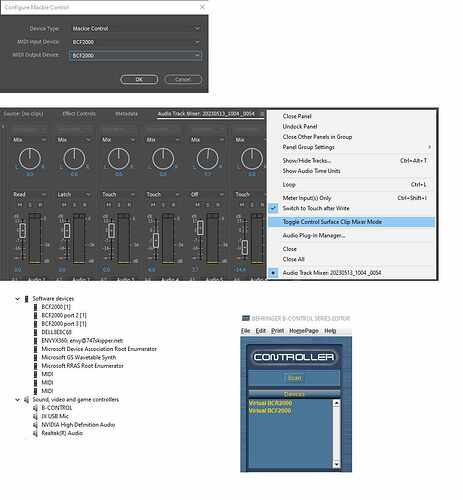 Device manager looks like this.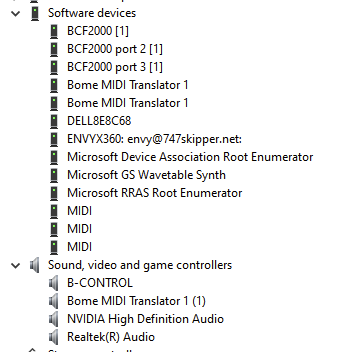 Windows 10 Pro, Ryzen 2700 32GB ram
Any help gratefully received.
Thanks
David