Hi, looked everywhere and there is no similar questions that are this basic.
I just need to get a basic on/off button linked up. (And then duplicate this translator many times after).
FL Studio gives the ability to link this button to a controller, but an output CC signal off 127 isn't working.
This formula that I am trying to toggle on/off isn't working either.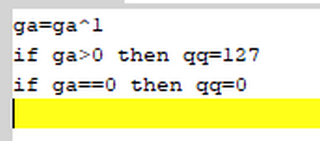 I have input any velocity, use variable for velocity=qq
Output use variable for value=qq
So there is a note command coming into MTP, and the output I just need it to turn on the button when it's off and turn it off when it's on. It's a plugin enable button.
I'm sure it's an easy fix but I gave up trying things.