This is similar to another solved topic on velocity, but with a twist.
I am using a virtual instrument (Orchestral Tools Tom Holkenborg Full Contact Percussion) that maps single drum samples throughout an extended key range to map intensity:
Softer drums start let's say at C3 and as the note range increases so does the amplitude of the drums.
I would love to be able to play a single note (C2 for instance) and according to the velocity I play, it would trigger a corresponding note above to trigger a drum part that would match a certain velocity range.
Here is a screen grab to help explain.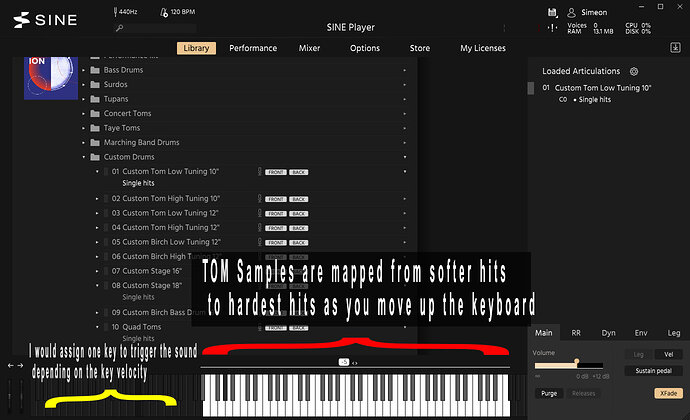 Thanks for that amazing help on this forum!
Joyfully,
Simeon