So it happens like this.
I put 1.9 firmware midi translator pro files in 1.4.1 firmwares Bomebox.
1mage.bmtp (1.3 KB)

When I press note, the output midi port is constantly fast blinking.
So I shut down preset but still working.
Disconnect midi input and turn off the device and turn on, still blinking when power stabled.
So I did a firmware update to 1.5 and it is done.
After that, it still same as before. Still light is blinking no matter I load preset or not.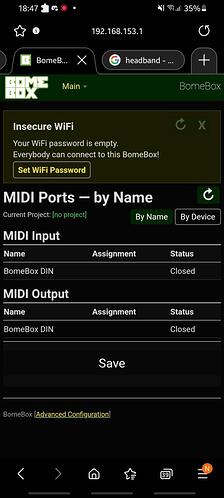 Also freaking weird that, the preset default port was virtual midi in/out. But I couldn't find on port setting.
Can you have any idea?