I just received this error after the interface locked up for a couple of seconds:



I could still save my file but the interface is pretty much toast.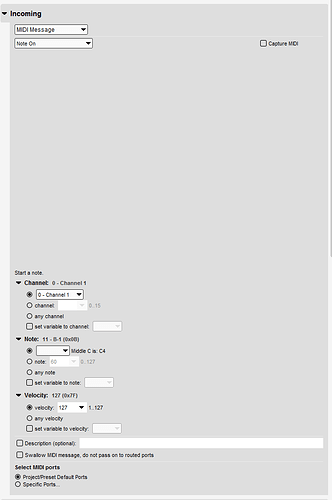 When I clicked another preset the whole right side properties bar went grey.
This is on a pretty big project with 132 presets and all but 7 global variables in use.
After a restart of MTP everything was back to normal and nothing was lost, but I thought I should report it anyway.
edit:
It happened while trying to use the capture midi window.
When I pressed a couple buttons on my midi controller, only a couple showed up.
When I tried to close the capture midi window, the errors appeared and the GUI started misbehaving.