Hi, pardon me as I likely have weak MIDI routing understanding and this question may seem silly. My dilemma is pretty simple though:
I'm using a configurable device (StreamDeck) that can take MIDI input for its MIDI buttons I've created. It lets me set a MIDI input per button and I was hoping to use that feature to send/create lighting effects via BOME.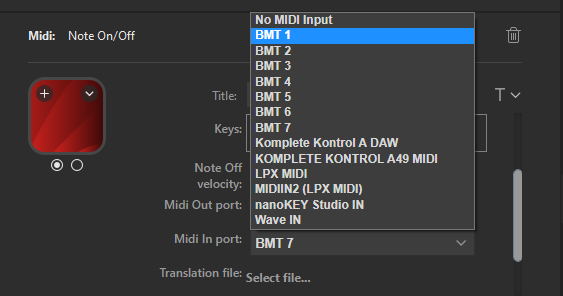 The problem is, these look like they're the MIDI Input Ports I see in BOME here on the left-side: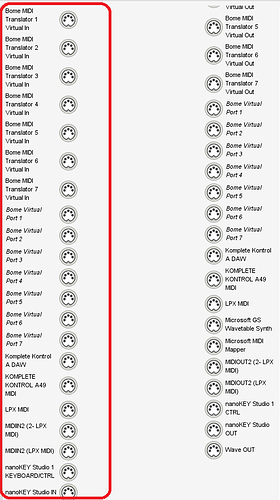 I've been so used to creating translators that send MIDI out of…the MIDI Out ports on the right-side… Is there a way to have BOME send MIDI data through these input ports? I wasn't sure how else I am supposed to get BOME to communicate to the MIDI In of this device, so I'm stumped.
Any advice is greatly appreciated. Thanks!
Andrew