Hi,
FFXIV has a mode known as bard performance, where you can play music using the keyboard. For whatever reason, Bome midi translator classic seems to be the software most people use to play music using a digital piano attached to the computer.
I have a keymap with the software and confirm that it works for other people, however, the problem I'm having is that after playing a note you cannot play it again. Ie. if I do a c scale, trying to play the notes again will not work. Sometimes restarting the software works, sometimes it does not but the problem remains. Just being thorough with the debugging.
I have set the Keyboard Touch sensitivity on the KR103 to low as per someone's suggestion. Still haven't been able to play using piano.
I am convinced this is a keyboard problem. This is because when opening up a text pad i can play notes over and over without an issue. The example test is like this:
zzooxxppccvvkkbbllnn…mmaa66ss77ddff88gg99hh00jjqq11ww22eerr33tt44yy55uuii
which is just going from C2 to C4.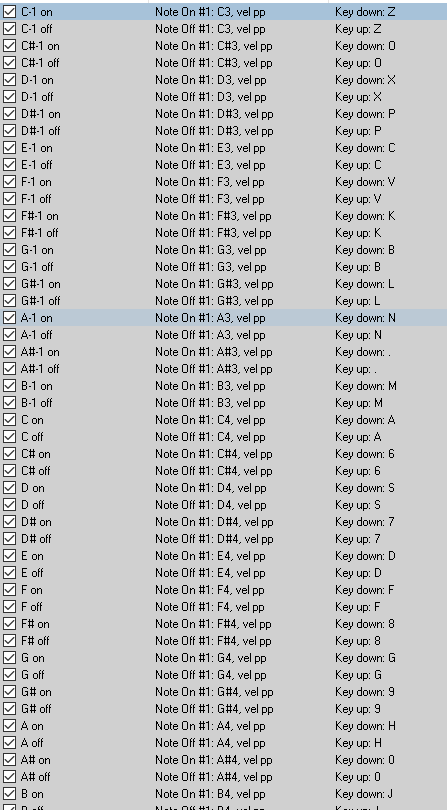 And so on…