Thanks to anyone who can assist, I am extremely new to MIDI and could use as Buch help as I can get.
I have a Church Lyric software call ProPresenter 7 on a Mac Studio and Waves SuperRack Performer on a Mac Mini.
I have established MIDI Output from the PP7 Mac Studio over the LAN to the Waves Mac Mini.
Waves doesn't recognize the MIDI commands from PP7.
This is what I got back from Waves Tech Support.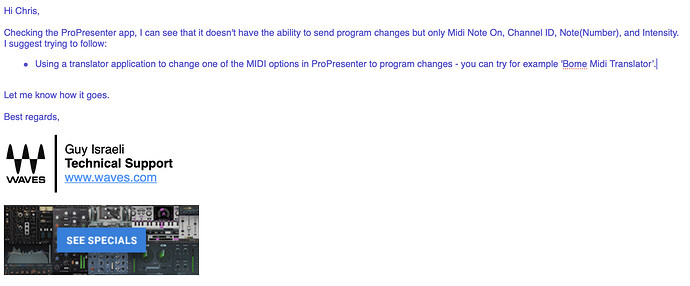 Being so new to Midi in general and Bome, I would be willing to pay to get the correct solution implemented. Again, thanks in advance for your time and assistance.