I have an unusual problem with a timer:
As you can see in the log at the bottom timer "Change Setlist" is fired 3 times with 5 ms delays. Right below the translator are three translators that are supposed to fire on that timer. Usually it works after I close and open the project but after disabling/enabling processing I cannot get it to run at all anymore.
Why are the translators not triggering anymore from that timer anymore?
Project starts disabled and then just waits for BF 77 00 to initialize. It stops after firing the timer for no reason.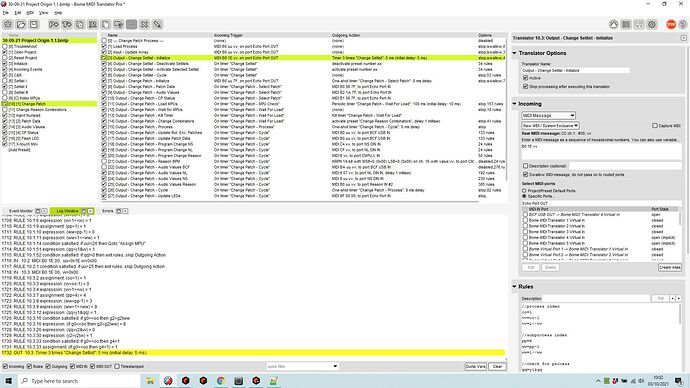 03-10-21 Time Issue.bmtp (578.4 KB)