Hi,
I recently found out about Bome Midi Translator in a blog post ( How to Set Up a MIDI Console for Capture One (or Any Other Photo Software) ) that describes how to control Capture One with a Behringer X-Touch Mini.
I have a friend that had a UC-33 laying around so I decided to try to use it to control CP1 but I cannot figure out how to setup the rules.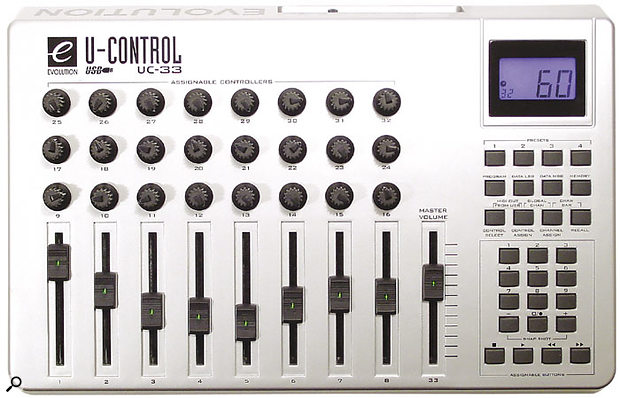 From my understanding the knobs and the faders are not infinite so they have a minimum and maximum value message. The values sent are absolute since they are always the same when you turn it to the max or min. Let's see if you can help me setup a simple rule.
Controlling Exposure

The shortcuts to increase or decrease exposure are already setup in CP1:



This allows 0.1 increments (the maximum exposure on the software is 4 and the minimum is -4.
I did not find a shortcut to reset exposure to "0", only a global shortcut to reset all adjustments to "0". There is a way to do this with a mouse click but it's not possible to map a shortcut.
What is my goal
I do not know if this is possible but my objective is to make the middle position of the fader correspond to "0 exposure". When the fader goes up it increases the exposure. When the fader goes down from the middle, it reduces exposure. Maybe I should configure a fader just to reduce exposure and another fader to increase exposure but I want to know if this is possible first. I think there is a problem because I could not find any shortcut to reset the exposure value to "0" (middle of the fader).
UC-33 Midi messages
Message when the fader is in the 0 position:

Message when the fader is in the 64 (middle) position:


Message when the fader is in the 127(max) position:

Do you have any ideas if my goal is possible to achieve?
Thanks in advance.