Hello,
I just read the following thread of an USB Hub not working properly:
I have the same issue with a HAMA USB Hub (see picture).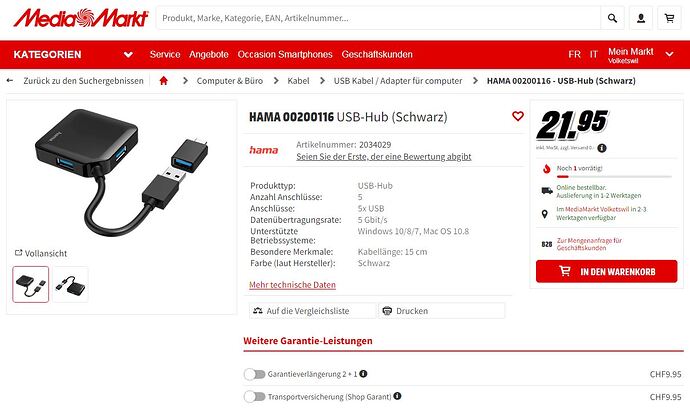 The problem is not the BomeBox, because I had the same issue with a Blokas MidiHub (that I have replaced by the BomeBox now). Interestingly, the BomeBox recognizes the devices from the USB Hub but MIDI data cannot get through. Connected directly, the MIDI data is recognized. The Blokas reacted differently and needed about 30 seconds to recognize the HAMA Midi Hub.
Well, I have to buy another USB Hub, but which one? Any recommendations?
I've heard elsewhere that some USB Hubs produce noise. Which ones do not?
Can I use an USB Hub with data AND power slots and supply power to my Mini Mixer with the latter?
Would it be save to buy a USB 2.0 Hub?
Are there USB Hubs designed for USB MIDI data transfer?
Alex