So I've got this working but it's really hacky at the moment. I was wondering if there was a more elegant way of doing this and using only Bome Midi Translator Pro.
Currently im using a combination of OSCulator and Bome Midi Translator Pro to make my Akai Midimix work with Sounddesk. I just need a simple mixer as I use it for online course delivery not for music production.
As the Midimix can only send momentary button presses for it's buttons I am currently using OSCulator to translate those to Midi CC Toggle buttons. It works well and was very easy to set up. It basically takes the button presses and then automagically turns them into toggle actions.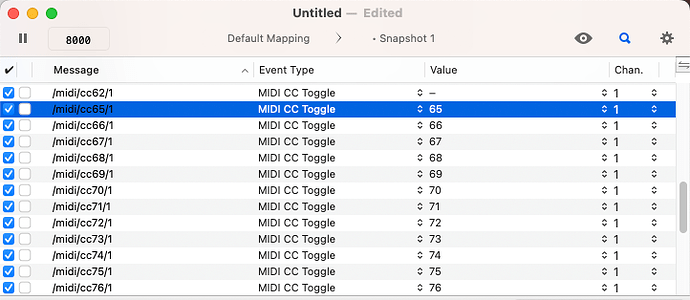 .
I was then wondering how to get the LEDs to work and came across Midi Translator Pro where I was able to create the translations to take the output from OSCulator and then pass the correct notes for the LEDs back to MidiMix. I basically set up presets for both Solo and Mute (although I am using the REC ARM as solo as I don't need it otherwise) and then a translator for each on or off message for that button to send the note back to midimix.

MidiMix.bmtp (11.8 KB)
Here's the mapping I did for MidiMix to work with SoundDesk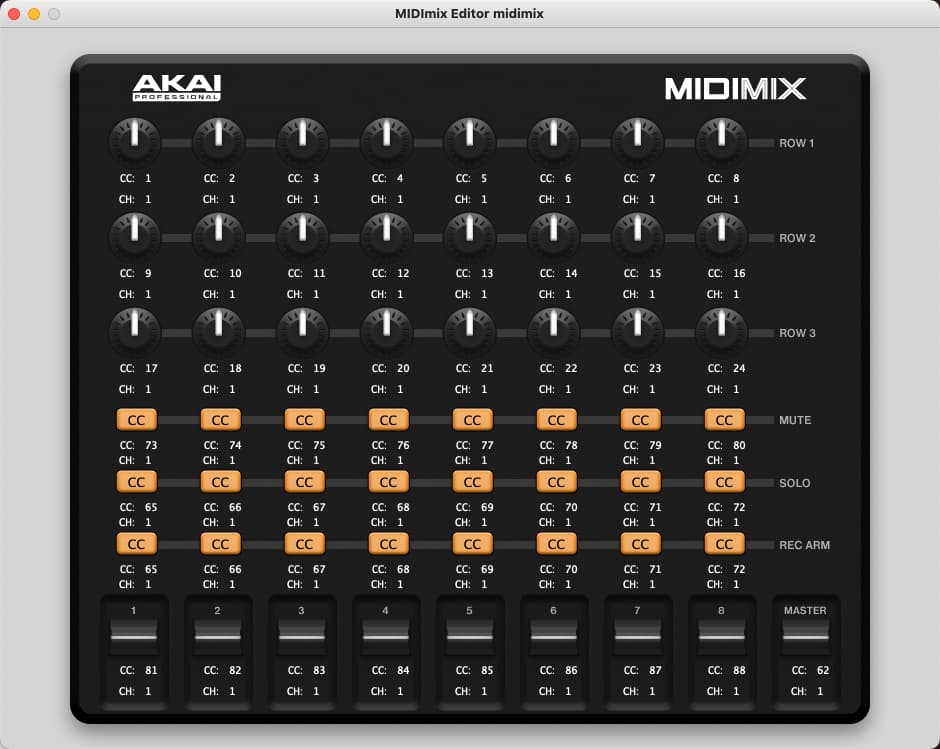 midimix.midimix.zip (640 Bytes)
Any way to do all this without relying on two separate apps? I can't seem to figure out how to get the same translation to toggle button to work and then take that output to set the LED instead of relying on the original input which toggles on and off instantly. Such a pain that the Midimix doesn't just allow for changing the behaviour of it's buttons. Would make things so much easier. Any help to learn how to use this tool would be greatly appreciated.