I was shopping for smart lamps and noticed one that has graduations to make it look like level meters.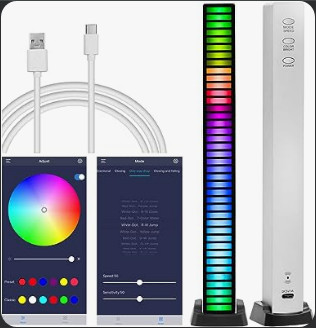 But their implementation is bad. The colors don't make sense and the wifi lag is horrible.
So it's just for show. That gave me an idea; to make the smart lamps functional as a tool for music producers.
You could partner with Govee or Philips etc. to have a music edition.
A new generation Bome Box could have a wifi chip that is compatible with the Google hub or Amazon Alexa. So that in MTP you could have a new output that is for smart devices.
So our MIDI devices could output a DMX or MIDI signal that could control smart devices.
Smart devices are big business, so this could be an opportunity.
I've given this idea to Image Line already in their forum:
https://forum.image-line.com/viewtopic.php?t=176543&start=189#p1882106
(I tried to link it to my post; it's the last one on page 4 of their FLS cameos, as of Sept. 13th 2023).
You could even partner with them too for an FLS version or something.