Due to fighting with the Midisport 8x8 I have been removing and adding virtual ports as well as uninstalling and reinstalling the Midisport drivers. On the Bome side I now have some interesting.anomalies. Under Sound, video and game controllers everything looks normal. I did remove the midisport and installed a new Windows 10 compliant 16x16 unit.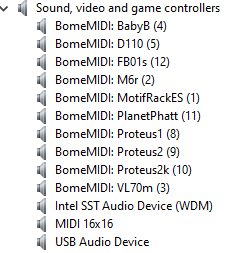 However in Software services there is an issue as each Bome virtual device shows up twice.

What makes it more interesting is that the properties do not match the Service Name
Note FB01s shows as location Proteus 2K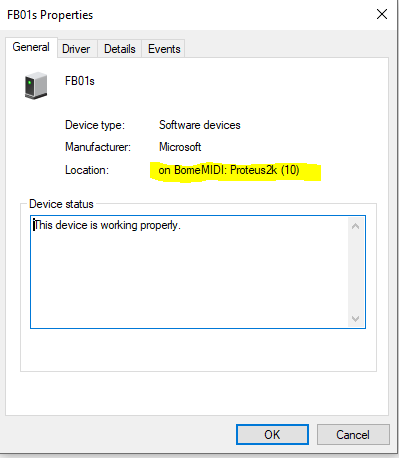 In the registry FB01s show up twice in both capture and renderer with different GUIDs for each of the tow instances. This is also true in the Media catalog.


There are also two instances in SWD

Also two instances in device class

What do I need to do to houseclean the registry since deleting virtual devices does not seem
to clean everything up?
Same goes for getting rid of 130+ entries in Device Class that the Midisport uninstaller did not remove since these are the new class entries that Win10 generates all by itself?

Thanks